It's almost time to ring in the new year... but first, let's look back at the top news and posts we shared across our website and social media pages in 2019.
We're wrapping up the year with the launch of our brand new website GTWilkinson.com. Our new site features a fresh look, updated navigation and exciting highlights of our products, partners and services.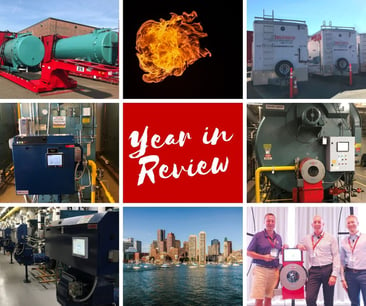 We're also excited to share our most popular website pages as well as our top posts across social media:
Top Blog Post: Name That Part
We had a lot of interest in this round of Name That Part. Did you take a guess?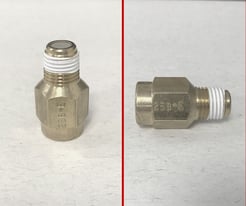 Runner Up: We Asked, You Answered: How Do You Get Your Heating System Ready for Winter?
Check out the answers from our customers and social media followers, then submit your own!
Most visited page: Solutions
Customers learned about our 24/7 emergency service, installations, service, and more!
Video views
On our YouTube channel, subscribers watched Mobiles on the Move
Our most popular social media video was our Before & After on LinkedIn.
Social media
Top Tweet: @tweet_on_heat
How often do you think about your facility's boiler? Find out why you should spend more time thinking about boiler maintenance: http://blog.gtwilkinson.com/think-about-boiler-maintenance #BoilerMaintenance #BoilerService #KeeptheHeatOn #ThursdayThoughts
Top Facebook post: @thewilkinsoncompanies
Yesterday we completed a great 2-day training seminar with Autoflame and Limpsfield. Thanks again to Tom (Autoflame), Boldi (Limpsfield) and Steve (BK Labtech) for this informative experience. #Burners #Controls #Boilers #Efficiency #Training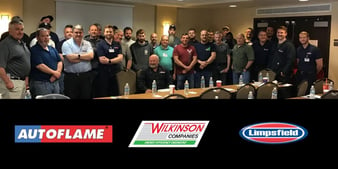 Top Instagram post: the_wilkinson_companies
On the job in Boston with Power Flame burners and Autoflame controls #OnTheJob #MondayMotivation #EnergyEfficiency #Boilers #Burners #Controls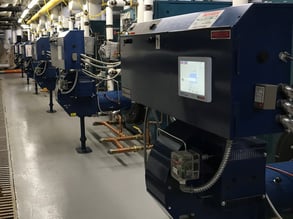 Top LinkedIn post: The Wilkinson Companies
George T. Wilkinson, Inc. was extremely proud to earn Highest Value of Orders at the recent Limpsfield sales conference in FLA. Pictured L-R are GTW, Inc. VP of Service Operations, John Sieminski, Limpsfield Managing Director Keith Knowles and Limpsfield European Business Development Manager Boldizsar Szilagyi.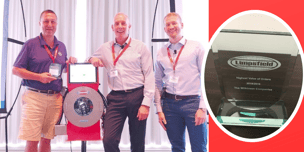 Thank you to all of our customers and social media followers for all of your like, shares and comments. If there is something you'd like to see on our website, blog or social media pages, please comment below.