As we get ready to ring in 2018, we're taking a look back at all the fun we had online in 2017. From our website, to Twitter and even on YouTube, we've enjoyed connecting with our customers and followers over the past year. We've answered your questions, tried to stump you with Name that Part, and watched Geoff Jr. eat a bagel off a boiler room floor.
Thanks for following along this year. We look forward to bringing you more news, insights and fun next year. If there's something you'd like to see us cover online, please contact us through the link below. For now, enjoy our year in review roundup!
Here are a few of your favorite things…
Favorite blog post:
"Doing a Little Bit Extra" Provides the Key to Success in Family Business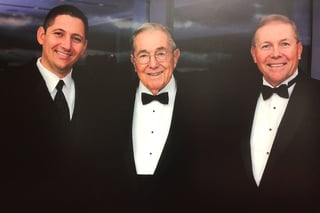 Runner-Up:
The Wilkinson Companies Expands Leadership Team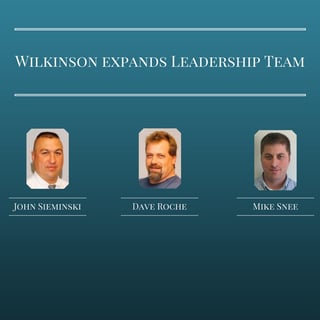 You also loved playing our social media game Name That Part!
Fan favorite: The siphon loop, aka "pigtail"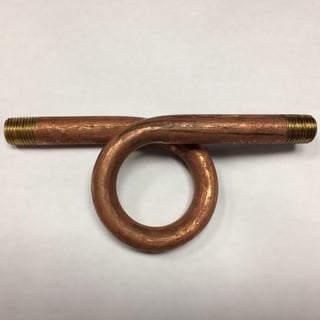 Most visited page on our site:
Why Wilkinson?
Our customers know what makes us unique and we're happy to show our core values to new and potential customers, too. The company was founded in 1951, and today the third generation of the Wilkinson family continues to provide the highest standards of installation, service and maintenance for all your boiler needs. In addition to offering the absolute latest in heating technology and efficiency, we also have New England's largest fleet of mobile boilers. The Why Wilkinson page provides information on our history, experience, staff, business affiliates, charitable partnerships and our training center.
We also had lots of visitors to our new Inventory page. Check back often to see our latest in-stock products.


VIDEO VIEWS
Here's what you watched this year:
Boiler Room Insider most viewed video:
Marshfield Public Schools: Boiler Room Overhaul Makes Middle School Proud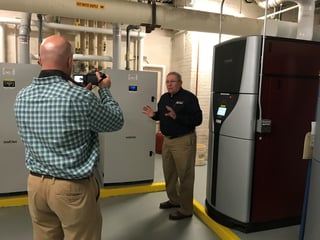 Over on our new YouTube channel, customers enjoyed watching our Thanksgiving message from Geoff Jr.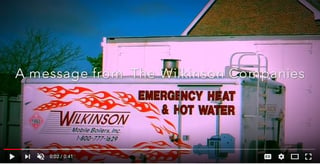 On social media our top video highlighted a brief chat between Geoff Jr. and Dave Roche, General Manager of Wilkinson Mobile Boilers, Inc.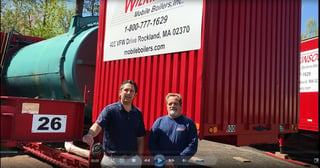 SOCIAL MEDIA
We love seeing how our customers connect to Wilkinson. Here are the hot topics from social media:
Top Tweet:
@tweet_on_heat
On the job @ major transportation hub in downtown Boston. Techs build in place 2 new Easco 200hp firetube boilers.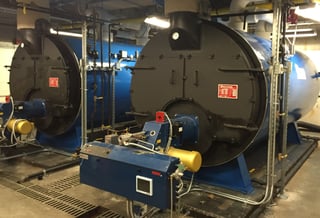 Facebook:
@thewilkinsoncompanies
Project Manager Mike Snee & Senior Technician Jay Higgins are teaming up to commission a new 400hp dual fuel Limpsfield at a college in RI.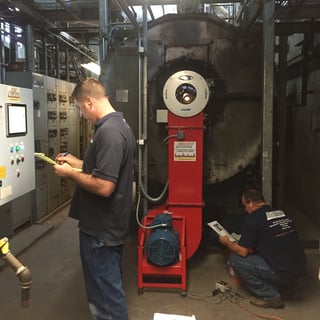 Instagram:
the_wilkinson_companies
On the job @ Lawrence Memorial Hospital in Medford, MA. 400hp Easco low pressure #steam field erected #boiler with Limpsfield #lowO2 dual fuel low NOx burner. Photo highlights the FGR piping.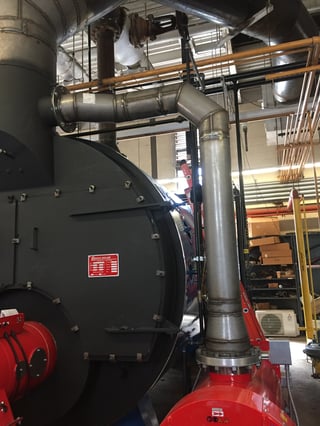 LinkedIn:
the-wilkinson-companies
Geoff Wilkinson, Sr. has been reappointed Trustee of Massachusetts Maritime Academy by Governor Charlie Baker.