As many of our longtime customers know, The Wilkinson Companies got its start in 1951, when George T. Wilkinson founded his own heating company, determined to focus on the needs of his customers. As time passed, the company grew, and George's belief in outstanding customer service continued to attract more and more customers.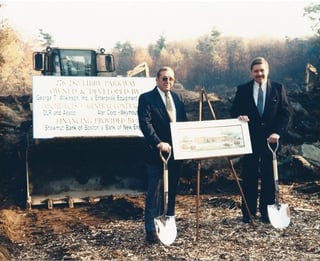 Taking great pride as a family-run company, George passed the reins to his son, Geoff. Under Geoff's stewardship, the company greatly increased in size and scope, setting the course to becoming a leading name in the industry today. Like his father, Geoff insisted that quality customer service remain an absolute priority, and he continues to work tirelessly to maintain high standards in every aspect of the business.
Today, the third generation of the Wilkinson family is at the helm, as Geoff Jr. continues the proud tradition of his father and grandfather. Geoff Jr. oversees a growing operation, providing a diverse list of customers with an optimum level of expertise and service. The Wilkinson Companies include our original business, George T. Wilkinson, Inc., as well as Wilkinson Mobile Boilers, Inc., providing New England's largest fleet of temporary boilers, and the recently acquired company UltraFiltronics, Inc., which provides water purification systems to the biotechnology, pharmaceutical, higher education and hospital industries.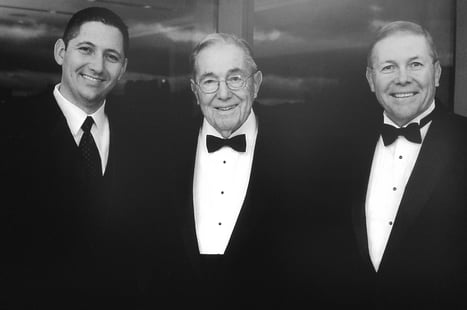 Geoff Jr., George T. Wilkinson and Geoff Sr.
The goal at Wilkinson has always been to provide the highest standards of installation, service and maintenance for all of our customer's boiler room and now purified water needs.
Because of George T. Wilkinson's, Inc. commitment to providing outstanding service, as well being a family-owned business for three generations, Geoff Sr. and Geoff Jr. were invited to be guest speakers on a panel at the 2017 New England Family Business Conference. The event took place on October 25 at the Colonnade Hotel in Boston. The topic, moderated by Deb Drapalla, Regional President of Webster Bank, was titled "Management Issues and Transitioning Family Businesses: Governance, Organization, Pay and Other Key Aspects for the Next Leaders."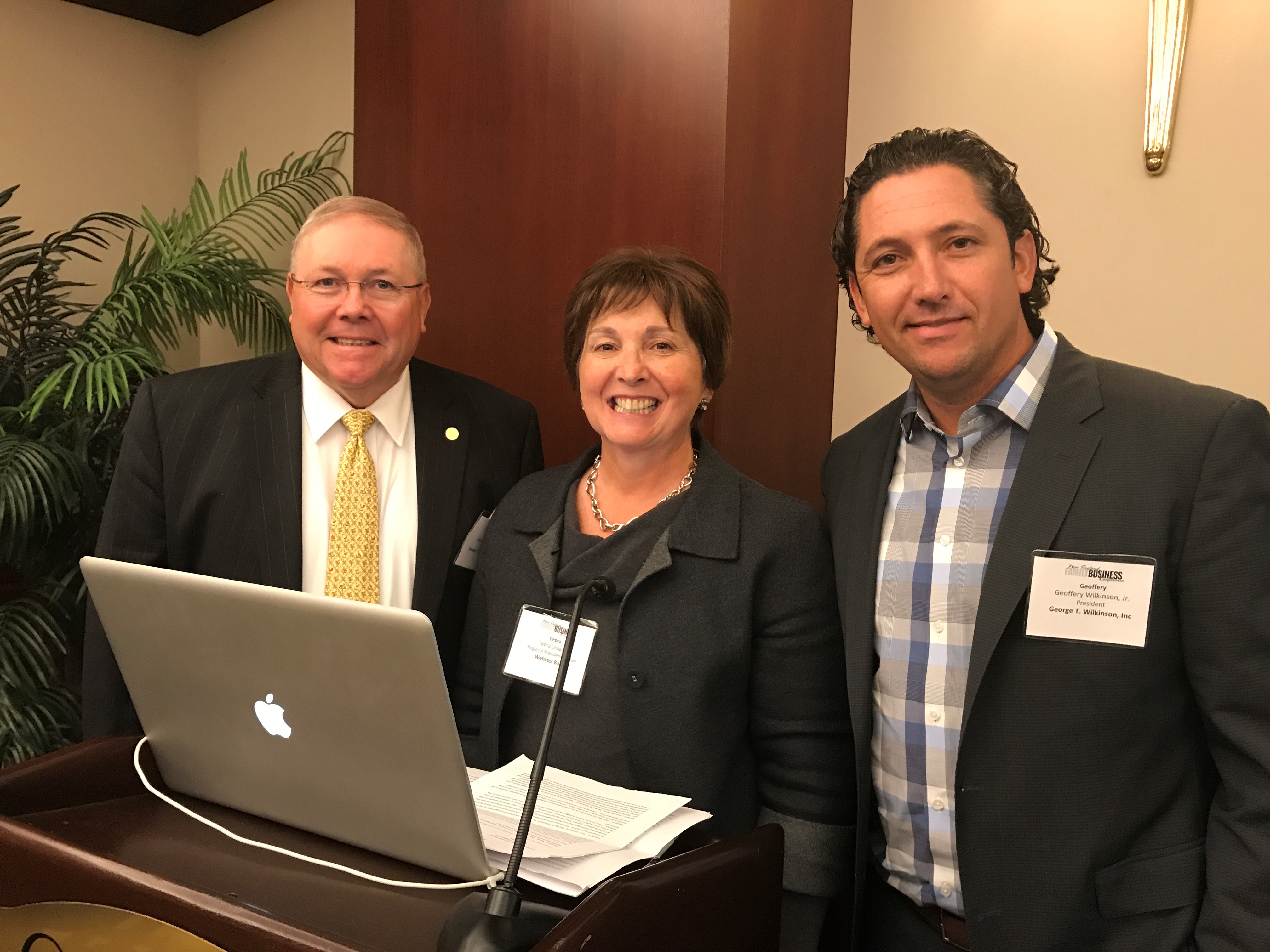 Geoff Sr., Deb Drapalla, Regional President of Webster Bank, and Geoff Jr. at the New England Family Business Conference in Boston.
The discussion focused on planning a transition, conversations among family and other employees during a transition, challenges that were addressed and ha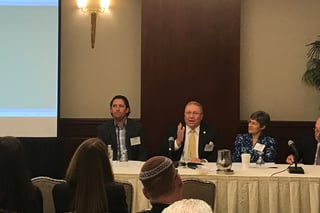 ving outside advisors to help manage the transition. Geoff Sr. discussed some of his best practices and challenges during the original transition from his father George, as well as some of the key points and lessons learned during that transition time. Geoff Jr. explained his journey from growing up around the family business, to joining the business after he graduated college, and finally transitioning into his current role as President.
Today, The Wilkinson Companies still retains some of its original customers that were served by George Wilkinson when he started the company. In the words of George, who passed away in 2014, "We've kept our base. We develop a repeat business by doing a little bit extra. The more satisfied customers we have, the more we gain."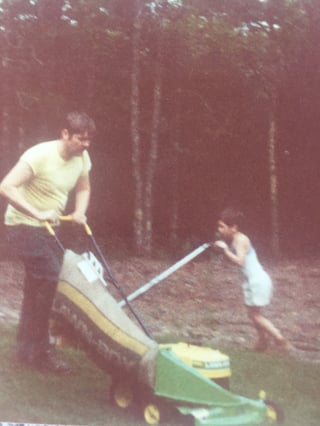 Geoff Jr. showed a strong work ethic at a young age, asking for his own lawn mower at age 5 to help his father Geoff Sr. in their yard.