It's been a hot one this summer, but the heat hasn't slowed us down! We've been busy working on many exciting projects, welcoming new team members and maintaining boiler rooms across New England. As the summer comes to a close, we're looking back at a few highlights.
On the job:
One exciting project we've been working on is at a large office building in downtown Boston. We spent a Saturday using a crane to hoist boilers up to the 9th floor and we should have them up and running very soon. Stay tuned for our fall issue of Pipeline for an in depth look at this project!
"One of the greatest challenges with this project was to get the equipment up to the 9th floor. Unfortunately, the elevators were not going to be feasible based on sheer size. We were fortunate to work with some of our superb sub-contractors and collectively we came up with a great game plan that worked like a charm. We look forward to having these two water tube boilers up and running within the next few weeks. Well in time for the heating season." - Geoff Wilkinson, Jr., President, The Wilkinson Companies
Watch a brief video clip of the project here:
We are excited that GT Wilkinson continues to grow, as we've added to our service and installation teams this summer. Our expert technicians are available to assist with all your boiler room needs.
Awards: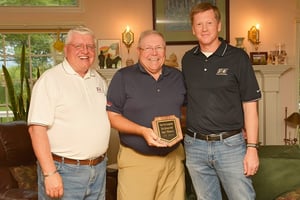 Geoff Sr. attended the annual agents council meeting at Power Flame headquarters in Parsons, KS. GTW was proud to earn a spot in the top 10 for sales for the year 2018.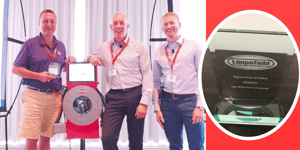 We were also proud to earn Highest Value of Orders at the recent Limpsfield sales conference in FLA. Pictured L-R are GTW, Inc. VP of Service Operations, John Sieminski, Limpsfield Managing Director Keith Knowles and Limpsfield European Business Development Manager Boldizsar Szilagyi.
Contest winner: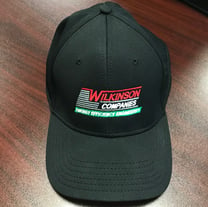 Our social media followers participated in a contest on our LinkedIn page to win a Wilkinson fitted hat. Our winner was Howie LaRosee from Massachusetts College of Art and Design. Congrats, Howie!
Blog Roundup:
We featured some great new content on the blog, including:
So You Shut Down Your Boiler… Now What?
Service Solutions: Wilkinson Team Strives for Success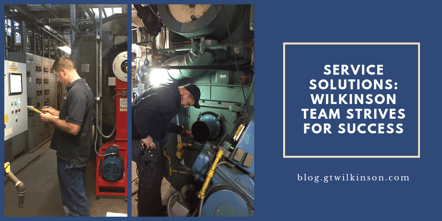 Just before the summer began, we released the latest issue of our Pipeline newsletter.

If you'd like to receive Pipeline by mail, please sign up here.
Notable News from social media:
Instagram: Incorrect steam piping leads to big problems
LinkedIn: On the road with Wilkinson Mobile Boilers
We're also excited to announce that we're getting ready to launch an all new GTWilkinson.com. The site will feature a new look and feel, updated navigation and exciting highlights of our products, partners and services. Stay tuned for more details… coming soon!
As we say so long to summer, we're ready for the heating season to begin. If you need assistance in getting your boiler room up and running, please contact us at 800.777.1629