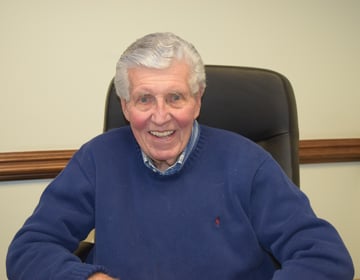 On February 13th, our friend and associate, Billy Ward, passed away. Billy had been with The Wilkinson Companies since 2015 and we are saddened by this tremendous loss. We will miss his industry expertise, stories and friendly smile.
Billy worked for Atlas Boiler Works and Acme Boiler Rentals from 1960 until 2015. In 2015, he sold his business interest to The Wilkinson Companies but continued working for the next five years until his retirement in October 2019. Billy shared his extensive knowledge of mobile boilers, his strong work ethic, and stories about his family and life.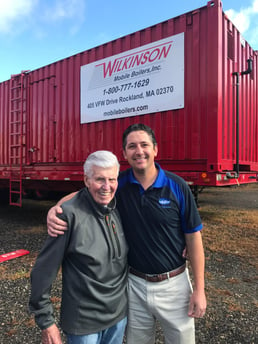 "Billy was the ultimate gentleman and friend to all. When we first acquired Atlas, he didn't want to fully retire and we both agreed that we would try it out and see where it would take us. To say it worked well would be an understatement. Billy brought his sense of humor and caring of others to our office, which strengthened our family office feel even more. While we are all still in a bit of disbelief, we are incredibly grateful for his friendship, loyalty and the many great stories of his family, friends and business associates. He liked to say, 'I've made a lot of great friends in this business'. No truer words could have been spoken. He was a friend to all. May he rest in peace." - Geoff Wilkinson, Jr.
You can read more about Billy in his Employee Spotlight from 2017: http://blog.gtwilkinson.com/employee-spotlight-billy-ward