As 2018 comes to a close, we're taking a look back at all of the news, tweets and videos we've shared over the year. While our business continues to grow, we're happy to post information and updates that our customers find useful and enjoy.
From our Heat Exchange blog to the Boiler Room Insider, here are a few of your favorite things:
THE HEAT EXCHANGE
Favorite Blog Post:
6 Little Changes That Will Make a Big Difference in Your Boiler Room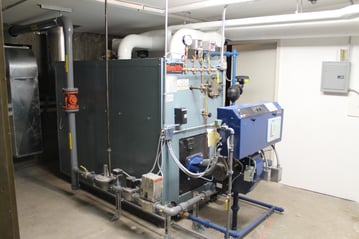 Runner-Up:
Employee Spotlight: Mike Palker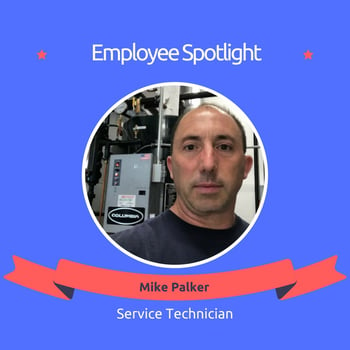 Another popular post is our Name That Part game!
Fan Favorite: Multi-purpose fill valve/BOB float valve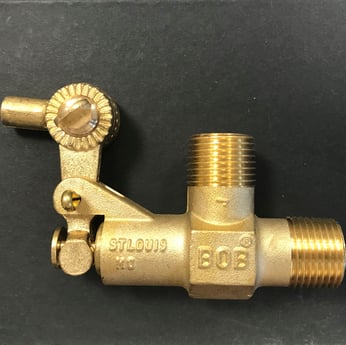 GTWILKINSON.COM
Once again, the most visited page on our site is Why Wilkinson?
Our customers know what makes us unique and we're happy to show our core values to new and potential customers, too. The company was founded in 1951, and today the third generation of the Wilkinson family continues to provide the highest standards of installation, service and maintenance for all your boiler needs. In addition to offering the absolute latest in heating technology and efficiency, we also have New England's largest fleet of mobile boilers. The Why Wilkinson page provides information on our history, experience, staff, business affiliates, charitable partnerships and our training center.
We also had lots of visitors to our Inventory page. Check back often to see our latest in-stock products.
VIDEO VIEWS
Here's what you watched this year:
Boiler Room Insider most viewed video: 30 Years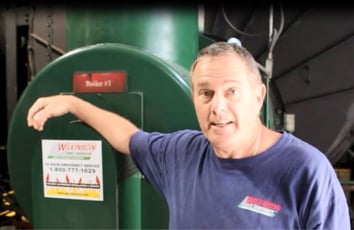 On our YouTube channel, viewers have been enjoying our brand new video: Woburn Water Works.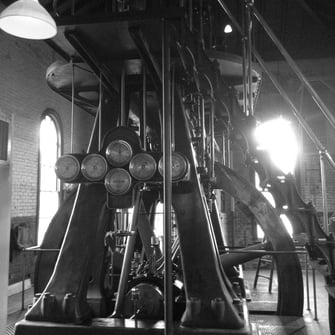 On social media, our top video featured a chat with Geoff Jr. about being prepared for heating season.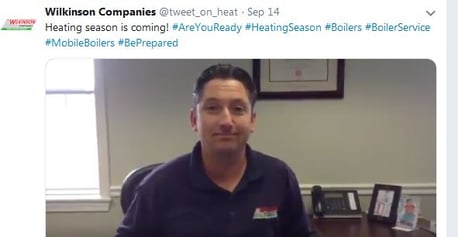 SOCIAL MEDIA
Top Tweet:
@tweet_on_heat
#TimeLapse On the job: Check out Shane and Mike post-annual cleaning, closing up a 600hp low pressure #steam Cleaver Brooks #boiler with a Limpsfield low O2 burner at a local #university in Boston, MA #onthejob #friday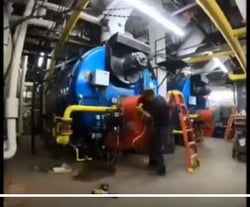 Facebook:
@thewilkinsoncompanies
#Congrats to Lori Evers on your 25th Anniversary at Wilkinson! Thank you for your contributions in Accounts Receivable/Service.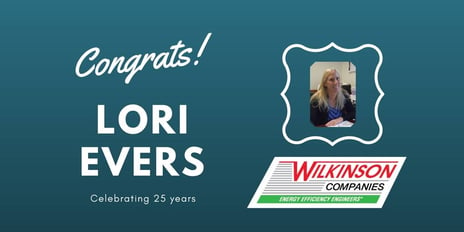 Instagram:
the_wilkinson_companies
If you're interested in fuel savings and have a Cleaver Brooks firetube or watertube boiler in your boiler room, a retrofit might be the solution for you.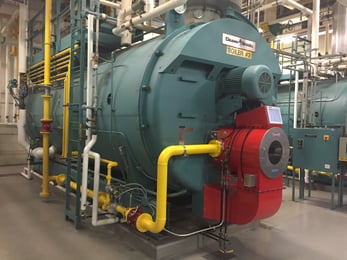 LinkedIn:
The Wilkinson Companies
View our latest press release: http://www.gtwilkinson.com/press-releases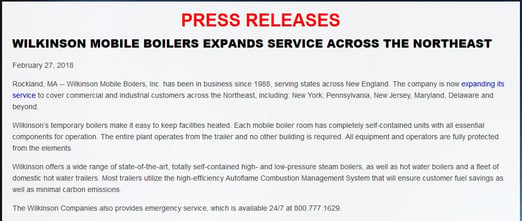 Thank you to all of our followers, viewers and subscribers for another great year! If there's something you'd like to see us cover online, please comment below.