The loss of a heating boiler, the loss of a domestic hot water boiler and the loss of a process boiler are the most common boiler room emergencies. If your facility experiences one of these problems, do you have a back-up plan in place?
We recently conducted a poll on our LinkedIn page, as well as through our monthly Heat Exchange newsletter. We wanted to know: Does your facility have a contingency plan in the event of a boiler and/or domestic hot water failure? Here are the results: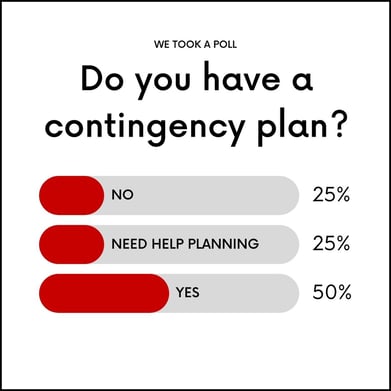 So, why are contingency plans important? When a building experiences a failure of a heating boiler or loss of domestic hot water, it's critical to either fix the issue immediately or fall back on a contingency plan. A contingency plan (or a back-up plan) is a strategy devised by an individual or organization to prepare themselves or a facility for a future event that may occur. The idea behind a contingency plan is to recognize the possibility of a disastrous event and appropriately arrange the necessary resources needed to accommodate the facility. This ensures normalcy resumes as soon as possible.
Depending on the severity of the issue, an immediate fix may not be possible and the property will need a mobile boiler to supply temporary heat and/or hot water. This is particularly important to facilities like hospitals, colleges, universities, apartment buildings and condominiums.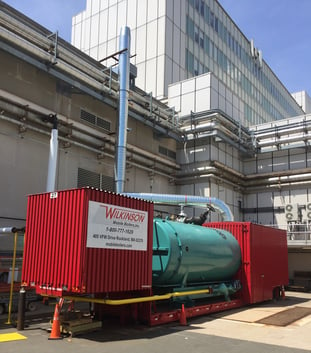 A mobile boiler is also needed if a building loses its process boiler. Process boilers are often crucial to daily operations. A process boiler failure can result in a loss in production, which can be extremely costly to the bottom line. When a business relies on their source of steam to conduct daily operations, a contingency plan is key. In this scenario, a mobile boiler can eliminate downtime and prevent any large loss of money or production.
If you need help creating a plan for your facility, The Wilkinson Companies will perform a no-cost boiler room audit. We will help you answer three key questions:
What are the possible emergencies that can occur?

How will you respond?

What can you do to prepare for it?
Wilkinson's experienced technicians can fabricate all steam, hot water, electrical and fuel lines to a specified area in your building where it will allow you to rent a mobile boiler and have minimal downtime in getting heat and/or hot water up and running, should an emergency occur.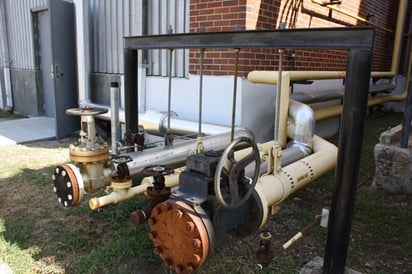 Learn more about our rental boilers and mobile boiler options or give us a call to set up a boiler room audit at 800.777.1629.