---
Here are the Top 5 Reasons to rent a mobile boiler from Wilkinson:
5. We've got you covered. When it comes to mobile boiler rental, we have the largest fleet of mobile boilers in New England and we offer 24/7 emergency service.
---
4. Building size and steam/water pressure are not a factor. We provide a wide range of high- and low-pressure boilers: from 50 HP hot water trailers, up to the largest water tube and fire tube boilers. We provide dual fuel options on the entire fleet.
3. Our domestic hot water trailers utilize the high efficiency Autoflame Combustion Management System, which ensures fuel savings and minimal carbon emissions.
2. Our mobile boilers operate entirely from the trailer. Each portable boiler is self-contained with all the essential parts for operation.
And the number 1 reason Wilkinson should be your choice for temporary boiler rental…
Minimal downtime for your facility. We can get you emergency steam and hot water as quickly as possible.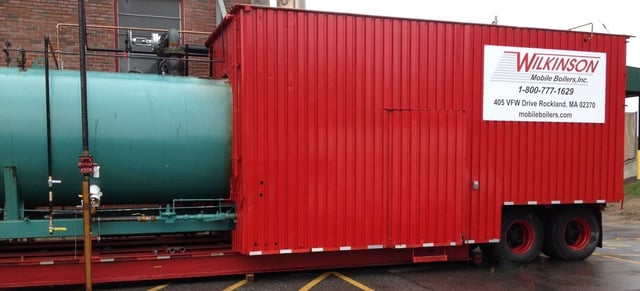 ---
From a scheduled shut down, to emergency service, Wilkinson is there for you. Want to learn more about your options? Schedule a boiler room audit and discover our energy efficient solutions.
The Wilkinson Companies
405 VFW Drive | Rockland, MA 02370
Toll Free: 800.777.1629
Fax: 781.335.9162
www.gtwilkinson.com
---