---
Field associates that install, maintain and service boilers, burners, pumps and controls know that they need to take certain safety precautions in the boiler room. Boilers are typically gas and oil-fired or electric closed vessels that heat water or other liquid to generate steam and/or hot water. The steam can be superheated under pressure and used for power, heating or other industrial purposes. Though boilers are equipped with a pressure relief valve(s), if the boiler fails to contain the expansion pressure, the steam energy is released instantly. This combination of exploding metal and superheated steam can be extremely dangerous.
---
Safety precautions help you plan and prepare
Boiler room electricity can pose several hazards. Technicians should not work near live parts of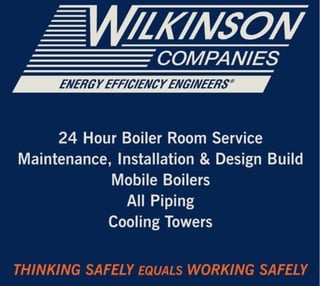 electrical circuits, unless they are protected by de-energizing and grounding the parts, or guarding the parts by insulation or other effective means. Hazards can include the electricity running to the boiler(s), electricity for pumps and/or water pooling on the floor. Safety-related work practices should be used to prevent electric shock or other injuries resulting from electrical contact. In the case of wet floors, floor drains must be used to control the problem and spills should be cleaned immediately. More often than not, we find a significant number of floor drains plugged.
Because the lighting in the boiler room may not always be sufficient, additional lamps and lighting may need to be used. Temporary lights, portable lighting and extension cords all must be installed used according to safety instructions. Technicians should also wear hearing protection inside the boiler room due to elevated noise levels.
Here are just a few important safety tips to remember when working in the boiler room:
Authorized installers and repair technicians should be familiar with the boiler manufacturer's operating manual and instructions and should be able to complete a full inspection of the boiler prior to conducting any work.

Boilers should be brought on line slowly and cold water should never be injected into a hot system (unless it's a condensing style boiler); any dramatic change in temperature could create thermal stress.

Special precaution should be taken with boilers that are fire-operated by natural gas, diesel or fuel oil. Boiler operators should ensure the fuel delivery system is operating properly with no leaks.

Ventilation systems should be inspected and maintained to make sure combustion gases do not partially emit in the boiler room.

Exposed piping and breeching with no or little insulation should be covered with insulating material.
Boiler service companies know that preventive maintenance is also important. Preventive maintenance is actions performed on a time- or machine-run based schedule that detect, preclude or mitigate degradation of a component or system with the aim of sustaining or extending its useful life through controlling degradation to an acceptable level.
Thorough boiler inspection/maintenance involves checking:
The fuel delivery system for proper operation, leaks and controls

The combustion control system

Potential exhaust leaks

Heating system piping for leaks

The circulator pump (should run quietly)

Gauges (should be compared to a standard gauge for accuracy)

Expansion tanks for the water pressure

Combustion analysis via a calibrated analyzer

Safety devices, including safety relief valves, temperature and pressure controls, low water and flow-sensing devices
---
The Wilkinson Companies strive to create a safe and healthy workplace. We take the necessary steps of safety planning for all projects. Our associates are well trained in safety and take pride in Wilkinson's safety philosophy. We instituted several goals and best practices to promote safety on the job.
Safety measures include:
A formalized Safety Committee that meets on a monthly basis to discuss safety concerns

Monthly site surveys conducted by a third party safety consultant

Safety orientation for all new hires

Job site assessment conducted by our Installation Project Manager. Sites are reviewed prior to working at the job, and an assessment checklist is completed to report the safety and/or any hazards on the job

Tool Box Talks to communicate employee Safe Work Expectations
If you have questions about boiler room safety, please contact The Wilkinson Companies
at (800) 777-1629.


---