Did you take a guess in the latest round of Name That Part? Here is the answer: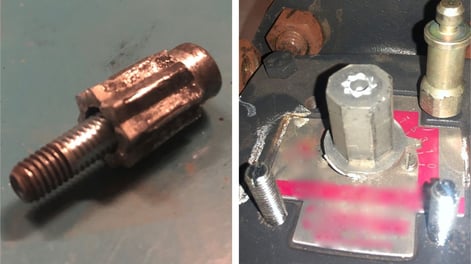 This part is a metal drive sleeve for a Danfoss series 90 electric motor actuator. The purpose of the actuator is to control a three way valve on Burnham cast iron hydronic boilers. It receives a control signal from the Burnham return temperature controller. This is all designed to avoid thermal shock to the cast iron by maintaining a high enough temperature in the boiler at all times.
Thank you to those who submitted their guesses on LinkedIn and Instagram! Special thanks to Greg Folsom at Bridgewater State University for submitting the photos. Stay tuned for the next round of Name That Part... coming soon!