---
Wondering what's new in the world of commercial hot water heaters? Award-winning manufacturer, Intellihot Green Technologies Inc., provides the latest technology in commercial on-demand water heaters. Highlighting 3 key advantages, Intellihot helps customers:
Save space

Save energy

Prevent downtime
Intellihot Green Technologies offers several models ranging from 751,000 BTUs to 1.5 million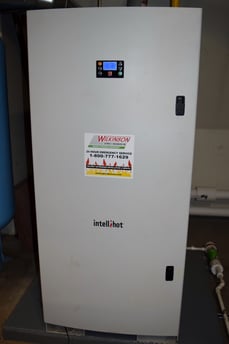 BTUs. Each model learns building recirculation so they can automatically power on pumps and set the temperature. This ensures costs will be minimized.
There is also a wall-hung on-demand water heater which delivers 251,000 BTUs. These units are beneficial when there is not enough space for a stand alone unit.


"I installed an Intellihot unit to replace an atmospheric boiler that provides DHW in a 155 bed residence hall. It has exceeded my expectations in performance and efficiency. It maintains set point within a couple of degrees no matter what the demand, and has saved about 40% on my natural gas costs. It works like a charm!"
-Bob Byrne, Facilities Manager, Harvard University

What else can you expect from Intellihot heaters?
Capable: heaters are designed for heavy duty applications
Economical: featuring built-in redundancy
Better ROI: efficiency ensures lower capital and operating costs
Lightweight: units are less than 600 lbs.
Self-descaling: less maintenance provides peace of mind
Versatile: used in hotels, public buildings and commercial environments
Accessible: one main key panel controls several units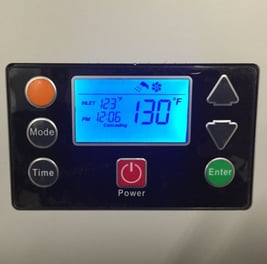 ---
Founded in 2009, Intellihot Green Technologies designs, manufactures and assembles tankless water heaters for residential, commercial and industrial applications.
Contact The Wilkinson Companies to learn more about Intellihot products.
GTWilkinson.com
Intellihot.com