---
RBI, a Mestek company, offers customers a boiler with up to 99% maximum efficiency. FlexCore Symmetrical Firetube boilers are breaking ground with their high level of operating efficiency. The boiler's temperature balanced heat exchanger was engineered with a focus on efficiency and durability.
---
Wilkinson recently completed a Flexcore installation at the Bay Square Condos in Cambridge, MA.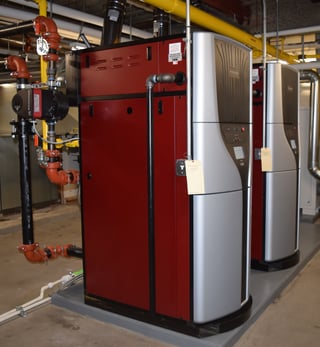 "We had a 28 year old system that was using a lot of energy. We decided it needed to be replaced for better energy savings. So far the units are working well and we have been very happy." Joe Andrade, Maintenance, Bay Square Condos
Flexcore Features and Benefits:
Up to 99% Maximum Efficiency

95%+ AHRI Certified

Symmetrical Firetube Heat Exchanger

Variable Volume Flow

Full Modulation

Patented "Turbo Pilot" Ignition

HeatNet 3.0 Integrated Control Platform

Touchscreen Programming & Diagnostics

Low NOx & CO

Modern Jacket Design

Premium Efficiency

Superior Durability

Easy Installation & Maintenance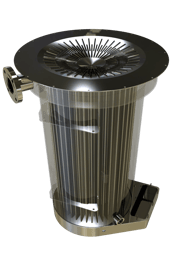 "Designed exclusively by Mestek for RBI, no other firetube on the market can match the symmetrical heat transfer of the FlexCore. The heart of this design is the conical shaped tube sheet coupled with rounded rectangular firetubes which allow for even heat transfer at all levels of the heat exchanger. FlexCore's counter flow design insures the coolest water is entering opposite of the down-fired burner, optimizing efficiency in low temp condensing applications. Its unique heat exchanger design virtually eliminates the stresses often seen in competitive models with expansion and contraction of the heat exchanger." Doug Bolasevich, Director of Sales-Boiler Group, Mestek, Inc.
---
Contact us to find out more about Flexcore.
---