Get to know Mark Murphy.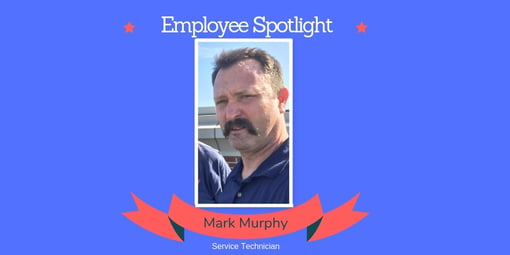 What is your position? I am a Service Technician.

How long have you been with the company? It's been a fast 21+ years. I started in October 1997.

What do you like about working at Wilkinson? Whatever field you're in, it's the people you work with that make the job enjoyable. From top to bottom The Wilkinson Companies has always been full of people I've enjoyed working with. As much as the company has expanded, it still feels like a family business.

What's been your most memorable experience at Wilkinson? When I first started at Wilkinson, the city was still full of old dinosaur HRT boilers from the late 1800s and early 1900s. I enjoyed helping to keep them alive for another heating season. I have also built up a good working relationship with the plumbers and HVAC techs at Boston University. Wilkie has also had many memorable Christmas parties and golf outings!

What do you do in your free time? I enjoy spending time with my family and friends, sporting events, working around my house, reading and firefighting.

What advice would you give to someone starting out in this field? I'd tell them to be a good listener and try to learn as much as you can from the people around you. Don't be afraid to ask for help. Never try to analyze a "no heat" call on the ride over. It's almost always something different than you thought. Also while you're trouble shooting, keep it simple.