Get to know Maria McEvoy.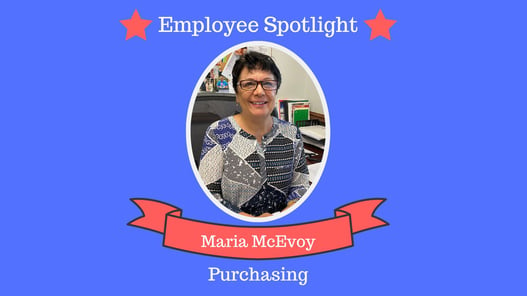 What is your position? My position is in the Purchasing department. My tasks vary from purchasing and parts pricing to customer service.
How long have you been with the company? I have been with the company for 11 years. It's been a quick 11 years.
What do you like about working at Wilkinson? This company feels more like a family. You can see that we care for each other and everyone works together to make sure that our customers' needs are met and the company is a success.
What is your most memorable experience at Wilkinson? The feeling that comes from your customers having their needs met regularly, at the right time and in the right way.
What do you do in your free time? I have six grandchildren with whom I spend most of my time, plus my amazing family. I also love gardening, cooking and reading.
What advice would you give to someone starting out in this field? The more tasks you do, the more you will show what you can do and the greater the tasks you will be given.