Get to know Kathy DeRienzo.
What is your position?
I am a Dispatcher in the Service department, working with both customers and our service technicians on a daily basis.
How long have you been with the company?
It will be 12 years in February!
What do you like about working at Wilkinson?
I genuinely enjoy the people I work with; we are more of a family than just coworkers. I enjoy collaborating with both my colleagues and customers to help solve problems and provide excellent customer service in a timely manner.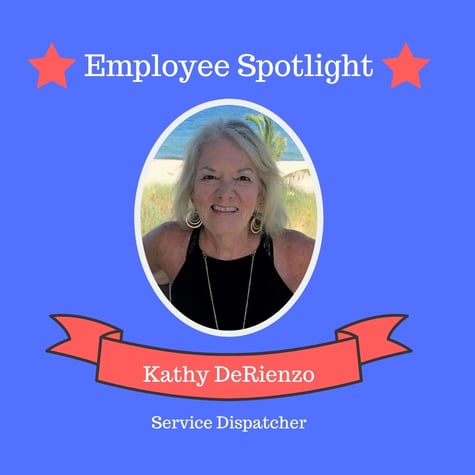 What's been your most memorable experience at Wilkinson?
I started out with The Wilkinson Companies as a receptionist, which evolved into an administrative assistant position. My most memorable experience was the day that Geoff Wilkinson, Sr. expressed his confidence that I could further advance in the company as the dispatcher. The position had never been offered to a woman before and I was both honored and nervous to take on the role. Over the last 8+ years working in the position, I have developed an in-depth knowledge of the service industry. I take pride in being able to efficiently solve a variety of problems that come my way and honestly enjoy helping our customers solve their service issues. I am lucky enough to work with some of the most knowledgeable service technicians in the industry.
What do you do in your free time?
In my free time you can find me relaxing on the beach, shopping, spending time with my family, going out to dinner, or just hanging out with my dog, Bella. I enjoy staying active and have been an avid power walker for years.
What advice would you give to someone starting out in this field?
The biggest piece of advice I have for someone starting out in the field is to take on one problem at a time. As the Service Dispatcher, there are often multiple crises happening at once and it is important to learn how to prioritize while also meeting the needs of all of our customers.
If you need to schedule a Service appointment, please contact us at 800.777.1629