---

Get to know John Colborne.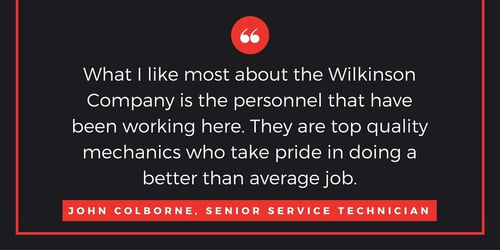 ---
What is your position? Senior Service Technician
How long have you been with the company? I started at the Wilkinson Company in October of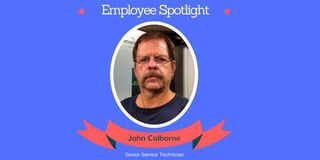 1989, Bob Connelly was the service manager at that time. I was teamed up with Warren Gartner then. We worked together for a few weeks until being cut loose to service burners and boilers in the area. Through the years I have worked with every installation and service technician at the company.

What do you like about working at Wilkinson? What I like most about the Wilkinson Company is the personnel that have been working here. They are top quality mechanics who take pride in doing a better than average job.

What's been your most memorable experience at Wilkinson? There have been many memorable times over the years and many personally challenging ones. Completing installations or getting a piece of equipment repaired and getting the heat back on has always been very rewarding.

What do you do in your free time? When not working, I get a lot of joy working on my Harley Davidson motorcycles, my house and spending time with my son John David and wife Donna.

What advice would you give to someone starting out in this field? The trade has seen so many changes over the short number of years I have been doing it. When coming into the trade, a technician should want to learn and retain everything they can, because I can promise they will need this knowledge some 20 degree night when they have to get the heat on.

---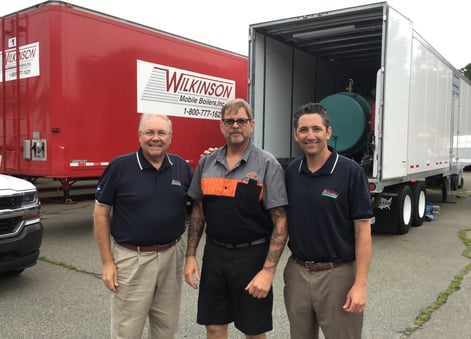 Congratulations to long-term Wilkinson service technician, John Colborne, on his retirement in July 2021! John joined GT Wilkinson in 1989 and went above and beyond in his role. He was the quintessential service technician. Every day he showed up and was the ultimate problem solver. We were so incredibly fortunate to have John on our team and he will be tremendously missed. We all wish him nothing but the best in his retirement.