---
Get to know Chris Celino.
---
What is your position? Senior Installation Technician
How long have you been with the company? I started working for Wilkinson in August 1990.
What do you like about working at Wilkinson? I enjoy being part of a team of seasoned installation and service technicians. This gives each of us access to years of experience and knowledge if needed. What keeps things interesting is the rapidly changing technology in the heating and plumbing world. With each installation job are new challenges and a new environment which keeps things fresh.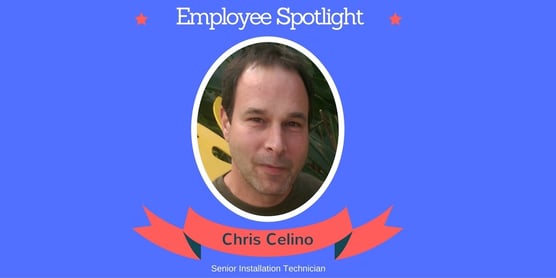 What's been your most memorable experience at Wilkinson? I can't reflect on any one memory over a 25+ year career. Looking back I think about all the guys I have worked with and learned from as well as the guys I have taught. At this point it's hard to remember all the boiler rooms we have designed and installed over such a long period of time. Working with people who take pride in doing professional quality work has made a lot of memories.
What do you do in your free time? I enjoy spending time with my family, going to the beach, working on projects around the house and riding my motorcycle.
What advice would you give to someone starting out in this field? Working in any of the mechanical trades can be rewarding mentally and financially. Take advantage of all learning opportunities. Go to the schools, get your licenses and certificates. On the job, show interest and motivation. Working in the boiler room, you can get a hands on education that you can't get in any school.
---
---