It's time for another round of Name That Part and this month we have a submission from a customer!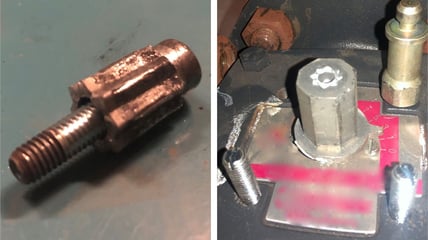 The photos show a broken part that you'd find close to a cast iron hydronic boiler. Have you seen this before? If so, post your answer in the comments.
Special thanks to Greg Folsom, Chief Power Plant Engineer at Bridgewater State University, for this submission!