Do you know what's wrong with this picture? Every so often our technicians come across a boiler that leaves us scratching our heads.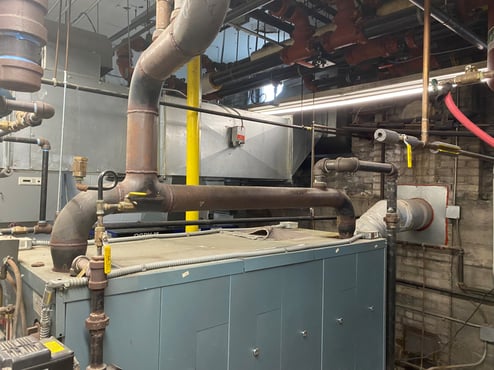 We had some great answers on our LinkedIn page. Congratulations to Mike Sheppard for the very detailed and accurate response. We also appreciate James P Farrell for providing the Weil McLain drawing which shows how to correctly pipe a steam header.
Would you believe the boiler has been in operation for 20+ years without a failure? Sometimes there is a significant amount of luck involved. Thank you to all who submitted an answer.